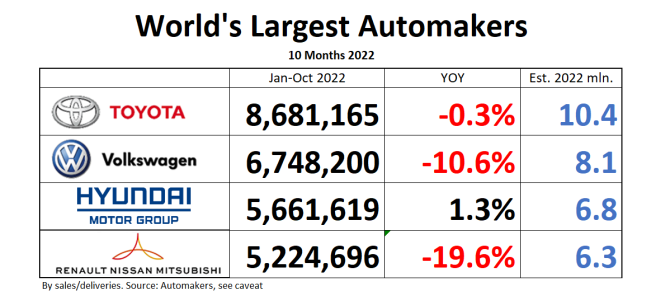 With only two more months to go on the reporting calendar, the bloodletting in the global auto market appears to be down to a trickle. Global total industry volume was down only 0.7% YOY by the end of October. Not all OEMs recover at the same pace, however.
Despite many shutdowns and dire warnings, Toyota Group's year-to-date global sales were down just 0.3% compared to January through October 2011, and my highly unsophisticated forecast tool still projects full year sales slightly about 10 million. October levels were up compared to the same month in the previous year, as Toyota sees "solid demand, in addition to a rebound from the impact of parts supply shortages."
The Korean competition at Hyundai Group even eked out a small gain of 1.3%.