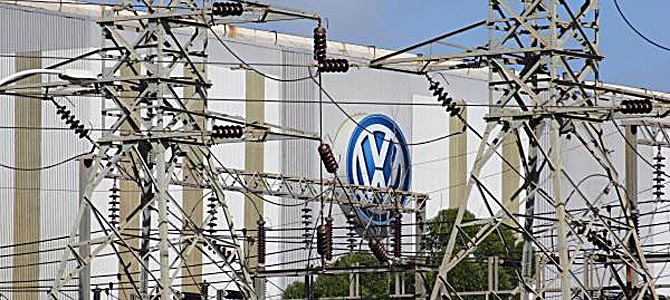 Volkswagen plans to expand its production capacity in China to 4 million units by 2018, Reuters says. Volkswagen increased its China sales by 18.5 percent last year to 2.6 million units, and is in a head-to-head race with GM for the title of largest carmaker in the world's largest car market. One of the steps toward the 4 million goal is a new factory in the southern city of Foshan, which was officially opened today.
Volkswagen operates the plant together with its joint venture partner FAW. With a capacity of 300,000 units per year, the plant produces the new Golf, and is slated to build the Golf's MQB sibling, the Audi A3, in a move that might double the plant's capacity to 600,000 units, as Reuters learned.
By moving south, Volkswagen is encroaching on Japanese makers Nissan, Honda, and Toyota, which traditionally were strong in China's south.