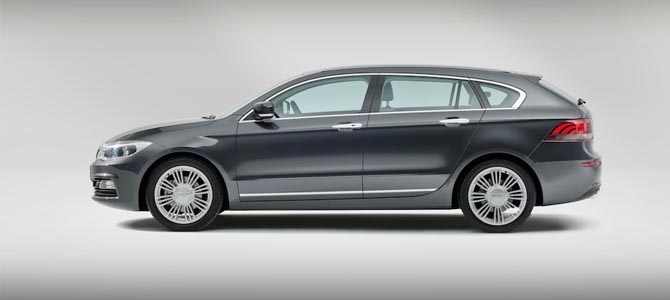 The Chinese car to kill the clichés of Chinese cars is built by a bunch of European transplants to China. They pulled off a miracle. "Upstart Chinese car maker Qoros Auto Co. completed a crucial step in its strategy to crack the premium segment of its home market Wednesday when it secured the highest score in a prominent European crash test, " writes the Wall Street Journal. Qoros received a five-star score from Euro NCAP for its Qoros Sedan 3.
Qoros is a joint venture between China's Chery and the  Israel Corp investment group. This is the highest score reached so for by a Chinese car. The Geely EC7 won four stars in 2011. The Landwind CV9 minivan received two stars.
"The test that lingers most in the minds of Europeans is the one of a Landwind sport-utility vehicle in 2005," writes the WSJ.
The management of Qoros is mostly European. Gerd Volker Hildebrand redesigned the Mini for BMW AG. Roger Malkusson, hails from Sweden's defunct Saab. Volker Steinwascher was Volkswagen's North America vice chief. In Europe, Qoros works with Magna Steyr and AVL List GmbH, both based in Austria.
The Sedan 3 will be sold in China and Eastern Europe at a price of around €20,000 ($27,000).