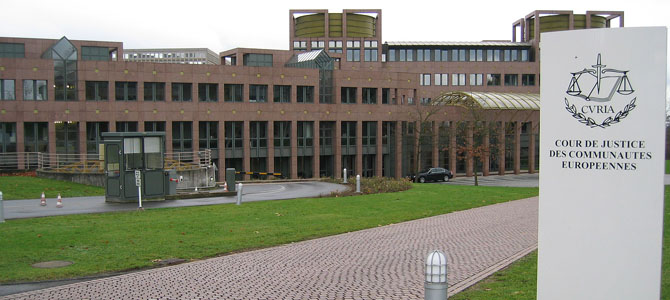 Protracted  legal and political wrangling and hand wringing found came to an end today when the EU Court of Justice (ECJ) ruled that the "VW law" in its current form is legal. According to Reuters, "the Luxembourg-based EU Court of Justice (ECJ) said in a ruling on Tuesday that Germany had complied with a 2007 court ruling ordering it to water down a 1960 law that gave Lower Saxony a de facto golden share in Europe's biggest carmaker."
While nobody would admit it, the original VW law was enacted in 1960 to prevent hostile takeovers of the freshly privatized Volkswagen. The law said that no other shareholder could vote more than 20 percent of the shares. Volkswagen's home state of Lower Saxony had a share of 20.2 percent, which gave it the ability to veto major decisions and prevent takeovers by other businesses.
As intended, that law stood in the way when Porsche was interested in talking over Volkswagen. In 2007, the ECJ ruled the law was illegal. In 2008, Germany rewrote the law. Instead of limiting voting rights, the law now demanded that major decisions need an 80 percent majority.
The EU Commission  cried foul, and when Germany would not budge, it sued. The EU Court of Justice said on Tuesday that "Germany complied in full with the initial judgment of the court delivered in 2007" and found its amendments to the original law had been sufficient.
Volkswagen Shareholder Structure
(As of Dec. 31, 2012)
50.73%
Porsche Automobil Holding SE, Stuttgart
  2.37%
Porsche GmbH, Salzburg
20.00%
State of Lower Saxony, Hanover
17.00%
Qatar Holding
  9.90%
Others
The matter has been overtaken by events anyway. Volkswagen is majority-owned by the Porsche/Piech family, making a hostile takeover impossible. Porsche's car business has been bought by Volkswagen.