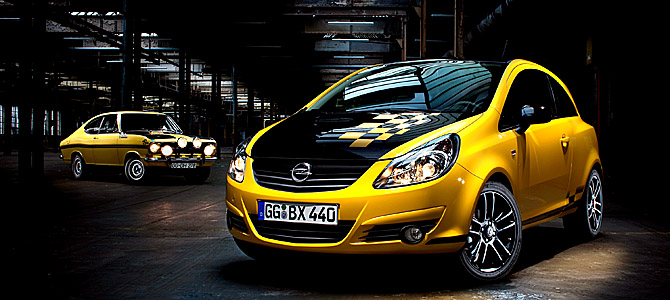 When, in early 2012, GM bought seven percent of the moribund PSA Peugeot Citroen, with the intent of coupling it with its likewise moribund Opel, just about everybody who understood the car business developed deep lacerations from incessant head-scratching. Combining two sickos usually is not a recipe for health. Unimpressed by logic, the happy couple promised annual cost savings of $2 billion. Now, the deal is entering the terminal phase.
GM "appears to be gaining confidence that it doesn't need the help of France's PSA Peugeot Citroen or any other partner to stem more than $18 billion in European losses over the past 13 years," writes Paul Lienert of Reuters, ever so politely suuggesting that the deal is dead. The day before, PSA announced that a $1 billion savings target from working together may not be reached in 2016. Another billion of anticipated cost savings must have dissipated while no-one was watching.
The core of the giant cost saving deal was to put Opel's Corsa, due in late 2018, on a new PSA-designed platform called EMP1, which would be shared by the next-generation Peugeot 208 and Citroen C3. Instead, the redesigned Corsa in 2018 "will be built on a version of GM's own small-car platform, dubbed Global Gamma or G2XX," Reuters heard from suppliers. The same platform is expected to underpin future versions of the Chevrolet Sonic, Buick Encore and Opel Mokka.
On Wednesday, GM tried to give the impression that everything is hunky-dory by saying that new 2017 versions of Opel's compact vans, the Meriva and the Zafira, would sit on jointly developed PSA platforms, while PSA praised the merits of joint parts purchasing.
The Corsa is Opel's best-selling car. In September, it was in place 3 of Europe's best-selling cars, behind the Volkswagen Golf and the Ford Escort, while the Peugeot 208 ranked eighth. Together with the C3, the  three cars would have delivered serious scale, and likewise respectable cost savings. Volume-wise, the Meriva and Zafira don't even come close. Without joint platforms, joint parts purchasing won't yield much.
Pulling the Corsa drains whatever blood was still circling in this dubious deal. It also complicates Peugeot's flirtations with China's Dongfeng. Never come to a Chinese negotiation when you can't afford to walk away.