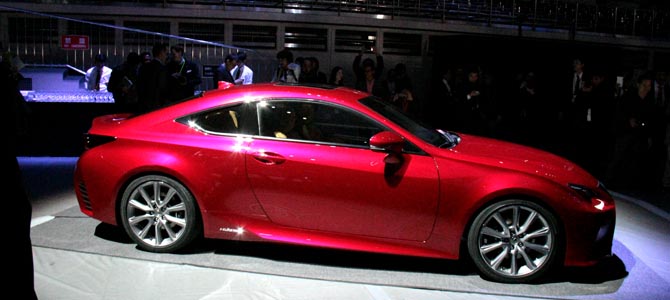 Two days before the Tokyo Motor Show opens to the media, Lexus gave a big party at the Ryogoku Kokugikan. That hard to pronounce location usually hosts sumo wrestling matches where oversized and barely dressed wrestlers try to push each other out of the ring. The stars of this evening were two new Lexus cars. One was the Lexus RC-300 coupe. The Daily Kanban already did show you PR pictures of the sports coupe. Above, the car in real.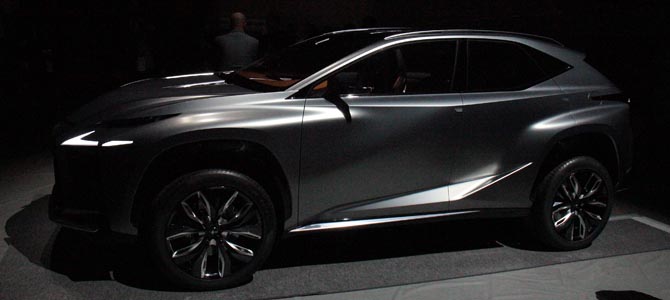 Lexus also brought the LF-NX concept which it already had shown at the Frankfurt Motor show.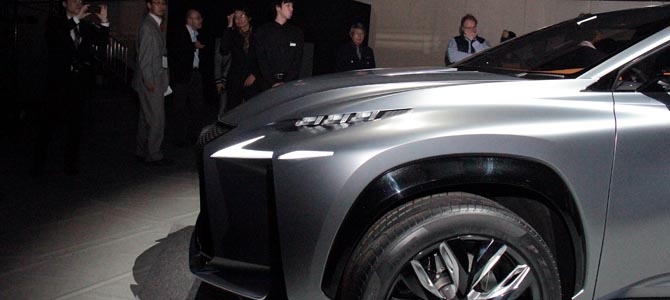 The headlights are quite interesting.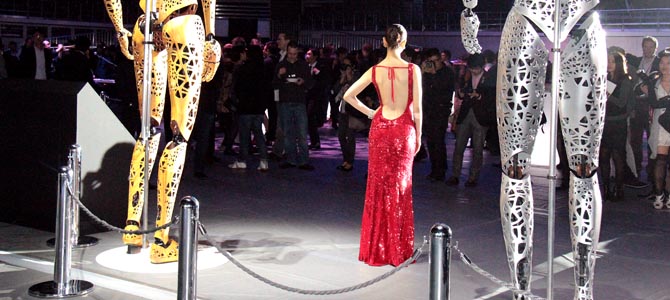 To balance the front lamps, here my favorite rear-view of the evening:  The artsy robots are used in Lexus' new ad campaign. The lady in the red dress is Miss Universe 2007 Riyo Mori, now Lexus Ambassador to Japan.