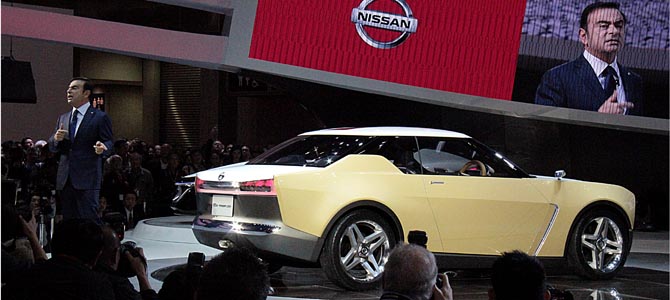 Young people allegedly losing their enthusiasm for the car is all over the media. In Europe and Japan, automakers have been aware of the issue for decades. Not because young people are losing their enthusiasm. It's because in the late 60's, early 70's, now older people in Japan and northern Europe lost their enthusiasm for making babies. Those missing babies now turn into missing customers in the showrooms. Which, in turn, makes it necessary to sell more cars to younger people to make up for the lack of older ones. At the Tokyo Motor Show Nissan shows a concept car targeted at what Nissan calls the "Digital Natives."
Actually, Nissan doesn't call the car a concept. They call it a "case study."
The Nissan IDx was born in car sims. Players favorite a classical three-box, and that's what gave the Nissan IDx concept its shape. The IDx was "co-created" with young co-designers. They picked two directions.
Ultra sporty. The IDx Nismo.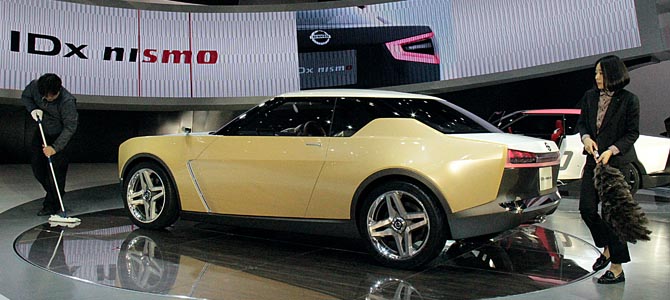 And casual. The IDx Freeflow.
At the Tokyo Show, the IDx took center stage, with executives from CEO Ghosn on down posing in front of the case studies for the world's cameras to see.
If the car ever gets made, it won't be ultra cheap. Francois Bancon, at Nissan responsible for cars of the future, thinks it would cost in the high twenty thousand dollars. The Uniqlo car it won't be.