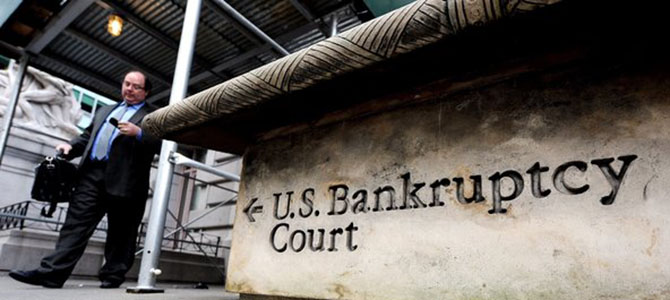 GN's stock has received a flogging in the widening wake of the recall scandal. Pessimistic investors are worried that GM's bankruptcy might be reopened. Optimists think that GM, being shielded from liabilities after the bankruptcy, will get away scot-free.  A renowned analyst thinks both are wrong, and that GM will likely go  for a Toyota-sized $2-3bln settlement.
"Not satisfied to collect as general unsecured creditors," says Barclay's star analyst Brian Johnson in a research note,  "plaintiff lawyers have likely been searching for novel theories to make new GM foot the bills for older accidents – and have invoked the notion of 'bankruptcy fraud' to argue for successor liability. But we see little chance of this succeeding, as bankruptcy fraud generally involves concealing assets, not liabilities."
Instead, Johnson thinks that GM could set up a trust to pay old claims and government fines while shielding new GM. Johnson figures $2-3bn and a $300mn recall charge. This settlement may come as early as next week before GM's executives are hauled before Congress.
Most likely to pressure GM into this settlement, plaintiff lawyers and prosecutors are raising the spectre of "bankruptcy fraud" – that the 363 sale should be set aside because GM allegedly "fraudulently concealed" the ignition defect – perhaps with somehow the collusion of the main buyer (that is, the US Government and new GM). Johnson thinks that new GM and old GM have a strong case that there was no bankruptcy fraud.
Meanwhile in Tokyo, Toyota wired $1.2 billion in settlement money to the U.S. Department of Justice on Tuesday. A day later, the Japanese automaker demonstrated that it could have easily afforded a larger charitable contribution to the constrained U.S. budget. On Wednesday, Toyota announced its biggest stock buyback in more than a decade.
Toyota will remove up to 1.89 percent of its outstanding shares from circulation, at a cash outlay of 360 billion yen, or $3.5 billion. Half of the 60 million shares will be pretty much given to a new foundation that has the auto industry's development and environmental protection in mind. The other half of the shares will be canceled.  Taking 60 million shares off the table should lift the price of Toyota's stock, which it promptly did. The Toyota share rose nearly 2 percent after the announcement. "We want to reward our shareholders through this buyback and cancellation," Toyota's Ryo Sakai told Yoko Kubota of Reuters.
Toyota is expected to report record profits in May, when it announces its results for the fiscal year ending on March 31.  Toyota needs to spend money now to lighten the tax burden, and charitable donations, whether to a foundation order to the DOJ, do just that.
Back in Motown, the Detroit News is chagrined that the long arm of U.S, justice doesn't quite reach all around the word, and "when people who break the law live outside the country, "there are problems of evidence and problems of proof," as U.S. attorney Preet Bharara complained to the paper. This makes it hard to put foreign exec in U.S. jails. American execs however….