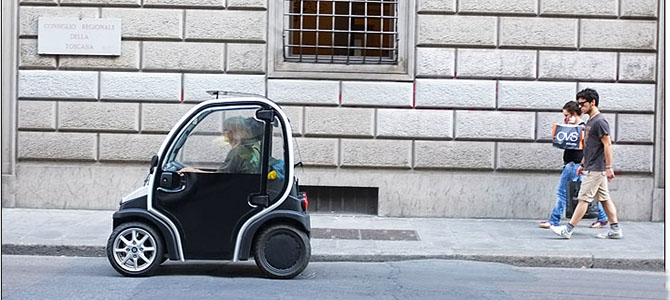 New car sales in the EU were up a paltry 4.6 percent in April, as statistics by Europe's manufacturer association ACEA show. (Full table here.) When sales were up 10.6 percent in March, this was widely feted as the long-sought turn-around. A month later, there is less reason for celebration. According to the ACEA, April's "total of 1,089,226 units registered marked the third lowest result to date for a month of April since ACEA began the series in 2003 with the enlarged EU." From such a low level, one would think that a real rebound shows a little more vigor.
Before we delve into the numbers, it must be said that a major influencer of the statistics were the Easter holidays. In many places of Europe, the official holidays go Easter Friday through Easter Monday, quickly converted into a two week vacation by holiday-happy Europeans. Schools are regularly closed for the two weeks. There is very little car buying when the family enjoys its first vacation of the year in Majorca. In 2013, Easter Sunday was March 31, this year, it fell on April 20. This calendar effect made March look better, and April look worse.
A lot of the alleged growth is a function of the low base in the EU's more troublesome markets, where people for all intents and purposes had stopped buying cars a year ago, and where they cautiously return to the market. Italy was up 1.9% in April, France 5.8%, Spain 28.7%.
Sober and somber market observers look with worries at Germany, where sales went down 3.6 percent in April. In neighboring EU countries, the economy is treading water, or trending down. The German economy on the other hand is firing on all cylinders. In the first quarter of 2014, the German GDP increased 2.5 percent. Domestic consumption is up. The DAX is at an all-time high. Real estate is in bubble territory. And in that balmy a climate, the Germans buy fewer cars than in the truly bleak times a year ago? Of course, the calendar had an effect, but in March, German sales increases, also were up only 5.4 percent, half the EU average.
The trend to budget brands accelerates. Renault's Dacia was up 40.4 percent in the first four months of the year, sales of Volkswagen's Skoda rose 20.3 percent in the same period. Premium brands like BMW and Mercedes are underperforming. Rooted in shifting demographics (epicenter Germany,) these are just the beginnings of a long term trend that will turn everything we learned about segments and markets upside down: If you want to sell premium cars, go to China.
Full tables for April and YTD are here.