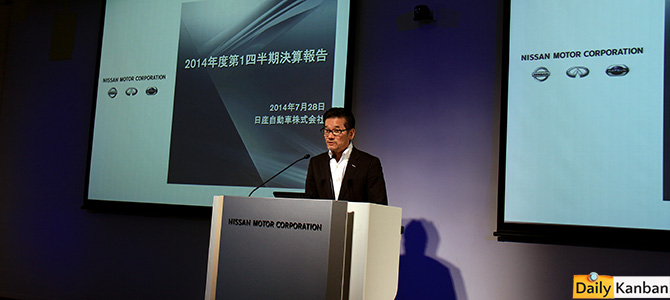 Nissan presented a stellar quarter today to the media assembled at the Yokohama headquarters. Forex gains had a big impact on the earnings of Japan's automakers in the past quarters. Not this time, at least not at Nissan.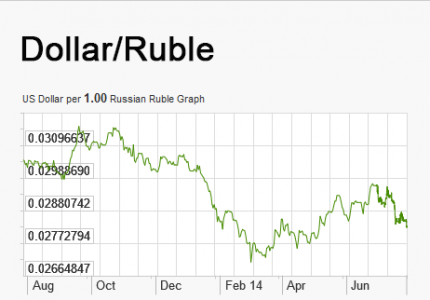 "Currency effects were so insignificant that we did not list them," Nissan's VP Joji Tagawa told a reporter who missed the familiar number of Forex effects. Tagawa explained that the effects of a weaker yen at home were offset by the effects of a weaker ruble in Russia.
When a hopelessly overvalued Japanese yen came back to a somewhat more palatable, but still pretty rich level, Ford execs were screaming "currency manipulation" until they became red in their faces – which was appropriate, because it was so embarrassing.
When a hopelessly overvalued Russian Ruble (in 2011, a dollar bought 28 ruble) became more affordable (in the first quarter of 2014, a dollar bought 36 of the Russian currency,) nobody screamed "currency manipulation" – even if it was, at least to some degree. The US-led sanctions against Russia led to a flight out of their currency. This time, however, it is not Japanese automakers that gain. Foreign automakers invested heavily into Russia. Car sales in Russia are down, and what's worse, the cars get paid in cheaper rubles.
2013 Russia sales
Group
Units
Share
Nissan-Renault Alliance
808,479
31.0%
Hyundai-Kia
378,047
14.5%
GM Group
318,412
12.2%
Volkswagen Group
293,214
11.2%
Toyota Group
170,150
6.5%
Ford
92,908
3.6%
Most major carmakers are affected, led by a Renault-Nissan alliance that holds nearly one third of the Russian market. Hyundai, GM, and Volkswagen share a similar exposure to the Russian market. Ford, late to Russia, does not see much impact. FCA's Russia business is insignificant.
"They'll probably exceed expectations," Nikkei's Akito Tanaka guessed as we lined up in front of the door to the press conference. Tanaka was right. Nissan's net profits for the first quarter were up 36.7 percent to 1.1 billion in more expensive dollars. This is not driven by currencies, but by strong sales in the U.S. and China. The Chinese growth is unlikely to accelerate. Tagawa called inventory levels in China "a little bit excessive" – as a whole, not just at Nissan, and he predicted a slowdown of wholesale numbers in the coming months .