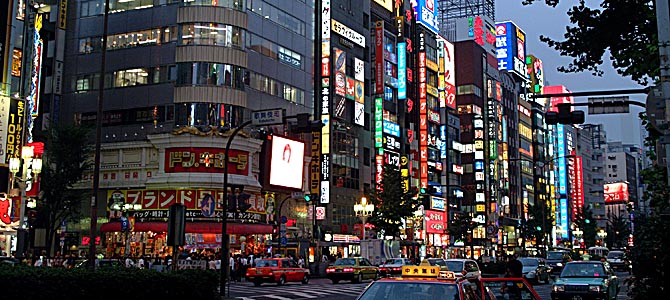 The world's third-largest single country new car market Japan is developing a delayed headache. This after having been in party-mode in the first part of the year. Vehicle registrations across all segments were down 9.1 percent in August, according to consolidated JADA/Japan Mini Vehicles Association data.
Registrations of regular vehicles were down 5 percent in August, sales of mini vehicles dropped 15.1 percent. The sudden weakness of kei cars comes surprising. Minimobiles outsold their grown-up siblings for most of the year, and hold 40 percent of the market.
The Japanese new car market had been up for seven strong months in a row in an effort to beat a sales tax increase in April 2014. Sales were expected to drop sharply in the following months while the pulled-forward sales were digested. This did not happen immediately. Overall car sales held their own through June, and were down only slightly in July.
Insiders point to a rarely mentioned factor that explains the sudden weak August. Most of the Japanese car market is on built-to-order basis. Cars that were ordered before the April 1 deadline are finally out of the system, and the predicted pullback is here with a three-month delay. However, the average time from order to delivery is around four weeks.
The headaches should increase – at least statistically – as we move further into the second half of the year. Registrations started to accelerate sharply in September 2013. Anything compared to these lofty sales will look bad.
Nevertheless, overall sales are still up 7 percent for the first eight months of the year. The predicted double-digit crash refuses to happen.
A full table for August is here. Tables for 2014 are here, and those for 2013 are here.