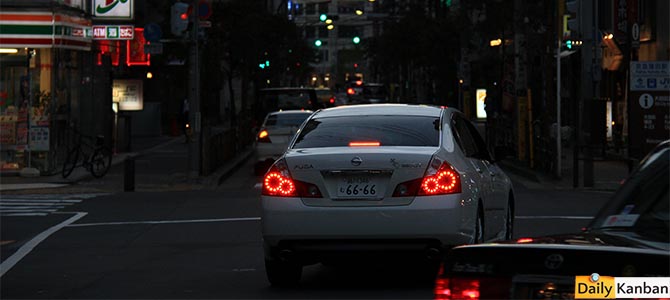 After gaining for most of the year, dire predictions to the contrary, the Japanese new car market shows what appear as signs of fatigue. October registrations across all segments were down 6 percent compared to the same period in 2013, consolidated data of Japanese industry associations say. On closer inspection, what we see is not a weakness of the car market, but a statistical mirage.
In October 2013, Japanese started their run on the nation's showrooms to beat the sales tax increase that was enacted in April 2014. Sales in October 2013 were up 17.3 percent. Compared to this and the following abnormally strong months, even a good month will look weak.
Year-to-date the Japanese market still is up a solid 4.9 percent. Mini vehicles still are making inroads. More than 40 percent of new vehicles were Kei cars this year. While registrations of regular vehicles were down 9.1 percent in October, sales of kei cars were only 0.7 percent less than in the hot October of 2013.
A full table can be found here.