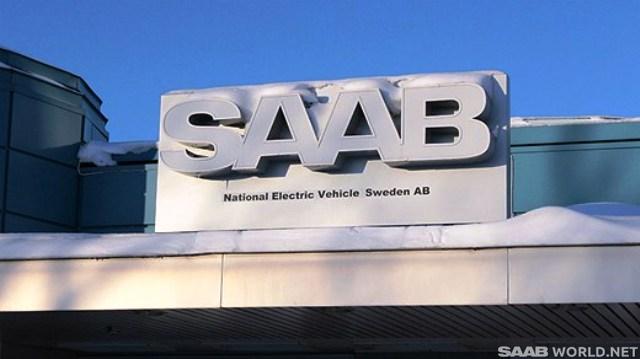 Yesterday, Financial Times reported that "Mahindra & Mahindra, India's leading sport utility vehicle maker by sales, plans to buy a majority stake in the parent company that owns Saab's brand." Slight problem: It's not true. "Mahindra is set to take a majority stake in NEVS, in the process acquiring the Saab brand," the FT continues. Not true again. NEVS, as in "National Electric Vehicle Sweden" was started in 2012, when a murky Chinese "electric-vehicle consortium" bought what little was left after Saab went bankrupt. The consortium soon found out that it bought a factory, and some tooling, but no Saab brand.
The brand rights to the Saab name are owned by the successful Swedish defense group Saab AB, makers of such environmentally friendly products as the
Gripen multirole fighter
, and the
Carl Gustav man-portable tank killer
that gives
ISIS something to think about.
There was
paperwork
that the Saab brand could be withdrawn if Saab Automobile gets in trouble, and the
brand was withdrawn in 2012
when Victor Muller crashed Saab into a wall of unpaid bills. NEVS bought the leftovers, and subsequently managed to re-acquire the rights to the name "Saab," but it would not get the famous "Griffin" logo.
When that happened in 2012, I ignored invitations to suck male appendages, along with death-threats from people claiming to be the Russian mafia, and I wrote: "If the Swedes expect that Trollhättan will turn into a bustling export hub for EVs destined to China, then they will be utterly disappointed."
Disappointed they were. Two years later, in August 2014, even the most die-hard Saabistas realized that the electrified Saabs were non-starters. Abandoned by its Chinese sugar-daddies in the city of Qingdao, China, NEVS found itself in a familiar position, namely out of money, yet again. When NEVS sought bankruptcy protection, SAAB AB pulled the brand name, yet again. Launder, rinse, repeat.
If the Mahindra brothers get control of NEVS, they will receive a now very shopworn factory, and tooling to cars that were outdated in the past decade. Mahindra can negotiate brand rights from Saab AB, but it will be tough talks. The Saab brand has turned into a liability for an arms maker tired of being associated with a company that could not pay its bills for years. Saab AB is successful, and it does not need what little money it could get out of a new licensing deal. Governmental appeals to not stand in the way of a proper disposal of Saab could influence the decision.
Brand disputes have a long history in the auto trade. The most famous case was when Volkswagen outbid BMW in 1998, and bought Rolls-Royce from Vickers. VW soon found out that it had it bought a factory, and some old tooling, but no Rolls-Royce brand. The brand belonged to turbine-maker Rolls-Royce PLC. That company was making aircraft engines together with BMW. After complicated negotiations, which involved heads of state, BMW received the Rolls-Royce brand, whereas Volkswagen continued to make Bentleys, a brand that luckily came with the deal.