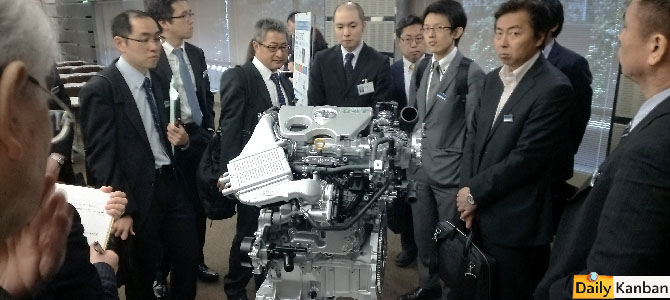 "Despite all the success of hybrids," I heard this morning in Toyota's big conference room at their Tokyo HQ, "Toyota is aware that vehicles with conventional powertrains still represent the majority of vehicles sold."
I looked up, expecting for the sky to fall, but the ceiling remained firmly bolted in place. Instead of the ceiling, another shoe dropped: Toyota, the company wedded to hybrids and naturally aspirated engines, revealed its second small displacement turbocharged engine.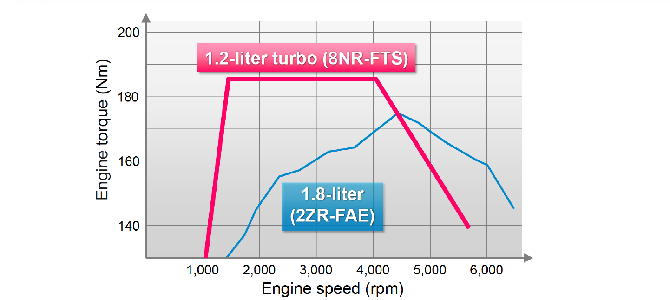 Blown, fuel-injected enginelets used to be a territory claimed by Volkswagen, the company that breathes down Toyota's neck. To succeed in Europe, one needs to turbocharge. In China, where cars are taxed by the liter, a blower is the only way to provide pep without draining customer wallets. In both regions, Toyota certainly could use a boost to its business.
After loading its Lexus NX SUV with a 2 liter turbocharged engine last year, the company today announced a redesigned Auris with a 1.2 liter direct-injection turbo engine. The Auris is a compact hatchback, and a Corolla derivative. It has been guessed often that the U.S. version of a future Corolla will get a turbocharger. Now, there is a choice of two. Today, however, there was no indication (yet?) of any turbo=powered U.S. versions. The JDM version of a redesigned Corolla is available naturally aspirated and hybridized, no turbo in Japan.
The new engine makes 116 hp out of 1.2 liters, and it has an impressive power band. 185 newton meters can be had all the way from 1,500 to 4,000 rpm. For detailed specs, go here.