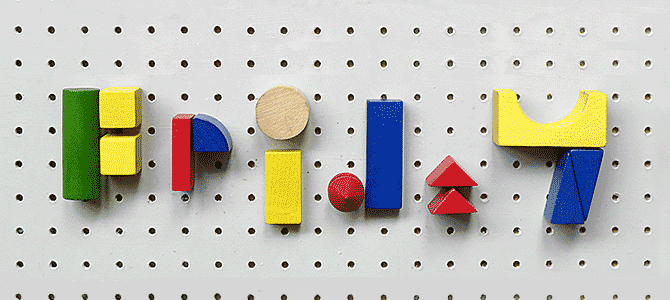 Top News
FCA raises $3 billion in bonds offering – Freep: FCA will use proceeds of a $3 billion bond offering to pay off debt
Ohio Officials Propose Funding a Plant for Fiat Chrysler in Toledo – WSJ: State and local officials in Ohio are proposing to fund a new factory for Fiat … Fiat Chrysler Chief Executive Sergio Marchionne has said the next…
NHTSA to Consider Reopening Investigation Into Jeep Fuel Tanks – Bloomberg: Source: U.S. Department of Transportation via Bloomberg … in ignition switches in General Motors Co. cars and air bags made by Tataka Corp.
Kandi Rallies on Electric Vehicle Sales Plan as China Boosts Use – Bloomberg: Kandi Technologies Group Inc. rose to a three-week high after the Chinese specialty automaker said it's starting retail sales of electric vehicles as the…
NHTSA praises GM for dealer recall fix incentives – Detroit News: The head of the NHTSA praised GM for taking steps to ensure its new car dealers complete recall repairs before selling
Lifan 620 EV launched on the Chinese car market – Carnewschina: The new Lifan 620 EV has been launched on the Chinese car market. Price, including all green-car subsidies by central and local governments, starts at 143.800 and ends at 186.800 yuan ($23.165 – 27.193).

Other news, rumors and, gossip

'I don't give a damn about Nissan' – Iafrica: Nissan denied Mendel's allegations, stating that its US performance is down … However, unlike Honda, Nissan does combine fleet and retail numbers…
China new energy car sales triple in March – Businessspectator: Over 14,300 new energy cars were sold in March, three times the amount previously the China Association of Automobile Manufacturers (CAAM)…
Electric car production in China surges – Wantchinatimes: The output of pure electric passenger cars rose 400% from a year earlier to 11,000 cars, with plug-in hybrid passenger cars rising nearly 500% to…
Inside a Secret Supercar Garage in Shanghai, China – Carnewschina: We have received a flock of photos of a secret supercar garage somewhere in the great city of Shanghai in China. Shanghai is one of the richest cities in the country, shifting top 3 with Guangzhou and Shenzhen, so there is always a heavy load of heavy metal to be seen.
The New Lexus ES to Make Its Global Debut at Auto Shanghai 2015 – Theautochannel: The Lexus ES established a unique and important position in the luxury sedan segment with its elegant styling, extraordinary quality, and Lexus'…
Qoros 2 SUV concept to debut on the 2015 Shanghai Auto Show – Carnewschina: Qoros has released the first official image of the new Qoros 2 SUV concept, which will debut on the 2015 Shanghai Auto Show later this month.
2015 Nissan Navara D23 single-cab detailed – Carsguide: The spotlight was firmly on the updated Ford Ranger at last month's Bangkok motor show, but a humble ute on the Nissan stand is also worthy of…
Volkswagen GTI Supersport Teased For Vision Gran Turismo Game – Themotorreport: This new GTI concept will be Volkswagen's second for the the Gran Turismo PlayStation game's 15 year Vision GT celebration. In May last year,…
FAW-Volkswagen Chinese Executive Sentenced To Life In Prison – Motrolix: Well, we hadn't anticipated this news story; Shi Tao, the former Deputy General Manager for Chinese joint venture FAW-Volkswagen, has been…
Real-estate scion sues aquarium company for 'faulty' fish tank – Nypost: His fish tanked – and now, the scion of a billionaire Manhattan real-estate family says his supplier should be on the hook. Michael Tisch, whose…
Alibaba sets up car division – Zdnet: Chinese e-commerce giant Alibaba Group's newly established car division will integrate its overall motor-related businesses and provide car owners…
Investor Markets Demonstrate Faith in Apple's Product Development Ability – Business2community: On the other hand, the other two factors rely on an assumption that Apple's first foray into wearables and any future driverless car offerings will be…
GM plans big Warren tech center fix-up, won't confirm cost – Washingtontimes: This Aug. 12, 2014, photo shows the General Motors Technical Center in Warren, Mich. General Motors Co. plans a major overhaul of its technical…
Cross words almost overshadow crossovers at NY Auto Show – Malay Mail: The stunning new Honda Civic Concept. Honda has accused Nissan of manipulating its sales figures. –
Nissan e-NV200: an electric van with all the power you need – Businessgreen: The Nissan e-NV200, officially launched last June, is hoping to provide the breakthrough the nascent electric van sector has been waiting for.
Top Exec: No Plans To Recast Scion As A Premium Brand – Motorauthority: The Scion small-car brand serves as a testing ground for Toyota in everything from how to market accessories to how to recast the role of dealerships…
Nissan CEO hopes to have autonomous vehicle in Japan by next year – Tweaktown: Japanese automaker Nissan can't wait to get its autonomous vehicle technology on Japanese highways, pledging self-driving vehicles by next year.
Levanduski: Toyota hydrogen car at Green Grand Prix – Stargazette: If Toyota has its way, future motorists won't be driving hybrid cars such as the popular Prius model, but rather electric ones fueled by hydrogen.
MINI Augmented Vision: A revolutionary display concept offering enhanced comfort and safety. Exclusive prototype of augmented reality eyewear underlines the innovative flair and creativity of the MINI brand. – Bmw: Munich. MINI is revealing the shape of things to come at the Auto Shanghai show with a pioneering innovation. "MINI Augmented Vision gives an insight into how intelligent connectivity between a MINI car and eyewear into which relevant content is projected might work in the future," explains Dr. Jorg Preissinger, project-manager MINI Augmented Vision, BMW Group research and technology.
Chinese market Ford Taurus will be unveiled at Shanghai Motor Show – Autoblog: A new Ford Taurus is on the way, at least for some markets. As part of a huge unveiling of seven models for the Asia Pacific market at the Shanghai…
Ford Gets Insurance Biggies On Its Side For Radical 2015 F-150 Pickup – Forbes: It's not news that Ford Motor rolled a risky pair of dice when it decided to switch this year's all-new version of its seminal F-150 pickup truck from traditional steel body panels to lightweight aluminum.
Sale of General Motors shares nets Canada $3.26B – Cp24: Finance Minister Joe Oliver is dancing around questions about whether the government's General Motors stake — sold for about $3.26…
Nissan chops $10000 off 370Z's base price – Autos: Every time we've reviewed Nissan's 370Z, Porsche's Cayman isn't far from our minds. The Cayman is the better sports car, but the Nissan is a serious…
Ohio proposes funding a plant for Fiat Chrysler – Marketwatch: State and local officials in Ohio are proposing to fund a new factory for Fiat Chrysler Automobiles NV in Toledo, an unusual auto-industry incentive that…
Ten Minutes with Uwe Ellinghaus, Cadillac Marketing Director – Autoworldnews: It's good to be in New York.