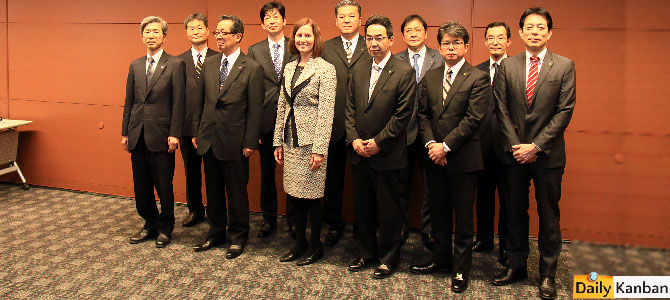 Yesterday, Toyota's freshly-minted spokesperson Julie Hamp welcomed Frenchman Didier Leroy to the board of Toyota. Today, Ms. Hamp is in a Tokyo jail. According to the Asahi Shimbun Ms. Hamp was arrested on suspicions of drug smuggling. The Tokyo Metropolitan Police Department alleges that Hamp illegally imported drugs from the United States. She is denying the charges.
Public broadcaster NHK said Hamp had received Oxycodone pain medication in the mail.
Apparently, Ms. Hamp ran afoul of strict Japanese drug laws that can land you in jail even if your doctor abroad prescribed the pills.
In a similar case, 26-year-old school teacher Carrie Russel spent 18 days in jail after a refill of Adderal was sent to her from the U.S. The pills were intercepted by Japanese customs. Members of Congress and U.S. Ambassador to Japan Caroline Kennedy worked for Russell's release.
The U.S. Embassy in Japan warns that "prescription medications such as Adderall, and including some medications available over-the-counter in the U.S. are prohibited in Japan.  There are no exceptions in bringing these prohibited medications into Japan, even if the medication is legally obtained outside of Japan." According to the embassy, "Japanese customs officials or police can detain travelers importing prohibited items. Japanese customs officials do not make on-the-spot "humanitarian" exceptions for medicines that are prohibited in Japan."  Even harmless over-the-counter drugs  such as Actifed, Sudafed, and Vicks inhalers are prohibited in Japan