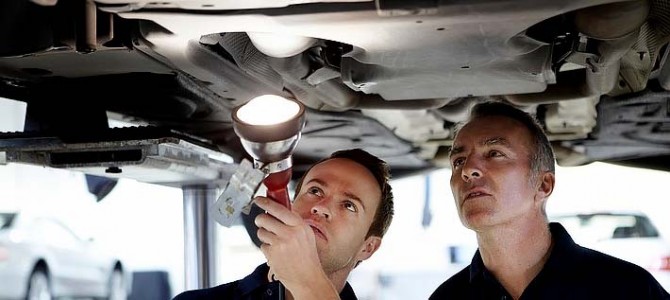 Volkswagen's diesel debacle marches on. A Volkswagen engineer warned his bosses in 2011 that he had detected "illegal methods in connection with exhaust readings," writes the Frankfurter Allgemeine. And earlier in 2007, supplier Bosch warned Volkswagen not to use its technology in an illegal way, writes Bild am Sonntag (no link.)
According to the Frankfurt paper, Volkswagen's feared "Revision" (auditing department) communicated the engineer's warning last Friday to the supervisory board. It is an open question why the warning was not heeded years ago, and who helped sweeping it under the carpet.
Bild am Sonntag writes today that in 2007, supplier Bosch had sent a letter to Wolfsburg, in which they warned not to use their exhaust treatment technology in a way that would be against the law. BamS writes that Bosch had supplied software for testing purposes only, with the explicit caveat that using the software in series models is illegal. Starting in the 2009 model year Volkswagen used software that reduced emissions in diesel models when the car was on the dyno. Off the dyno, the cars went into full-scale pollution mode.
Meanwhile, Germany's NHTSA-equivalent KBA sent Volkswagen a letter, demanding a "definitive action plan and schedule" that states whether and until when cars will comply with EU emission rules after the defeat device has been removed. There is not much time to make these plans. The KBA demands an answer by October 7. If Volkswagen does not comply with the order, the KBA can revoke their EU type approval, meaning new cars can no longer be sold, existing cars may no longer be driven. This could take around 10 million cars off Europe's roads. EU type approvals are issued by national authorities such as the KBA, but they apply throughout the EU.