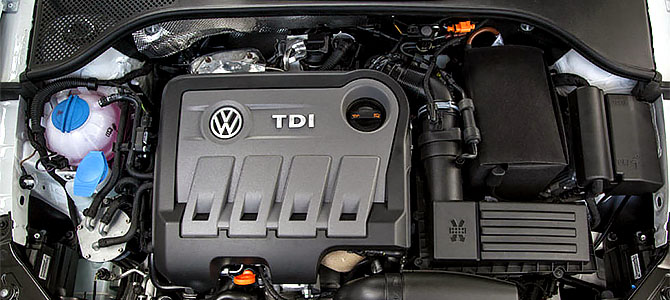 It's not just 2.4 million Volkswagen diesel with cheater software that will be recalled in Germany. It will be 8.5 million all over the EU, Volkswagen just said in a statement. The recall could have even wider impact: "Outside the EU28, each individual country will clarify in detail which emissions classes of the EA 189 engine are in fact affected," Volkswagen just said. Translation of the mealy-mouthed statement: Whether more recalls will be ordered outside of the EU depends on the individual jurisdictions, but you can bet that it will happen.
That today's diesel recall would not be contained to Germany was obvious to anyone familiar with EU homologation. If a car gets type-approved in Germany, it is type-approved for all of the EU. At the same time, the German Kraftfahrtbundesamt (KBA) is the agency of record for that car. If the KBA orders a recall of the car, that recall applies to all of the EU.
Jurisdictions outside of the EU that accept the paperwork generated during a EU type approval usually order a recall if the car does not comply with the type approval. Expect this to happen.
The bottom line is that more or less all pre-Euro 6 Volkswagen cars will be recalled all over the world. This will be an expensive recall, it is not just a flash of the computer. Parts have to be made, tested and fitted. As this is being typed, Volkswagen AG managers are meeting in Leipzig to discuss strategy and how to save money to pay for dieselgate. With today's developments, they better save a little more.