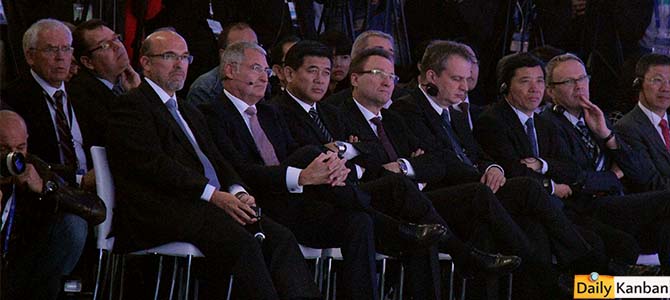 A large number of Volkswagen executives and managers was involved in #dieselgate, "many more than Volkswagen wanted to admit." This according to the usually well-informed Frankfurter Allgemeine Zeitung. "The thesis that it all was the work of a few criminal engineers is not tenable," the FAZ heard from a member of Volkswagen's Supervisory Board.
Volkswagen has "systematically cheated customers and government agencies," the FAZ was told. The FAZ has good sources in Volkswagen's Supervisory board, Volkswagen's hallway radio suspects the leaks come from union members on the board.
The number of possibly involved is so large that the Supervisory Board needs more outside help. Last week, the board hired the US law firm Jones Day to lead an external investigation. The FAZ was told that the firm could be overwhelmed by the large number of possibly involved, and that other law-firms are needed.
New Volkswagen boss Matthias Müller will be asked to travel to the U.S. ASAP to show some contrition, and to do that before he will be ordered to appear.
Volkswagen's very busy Supervisory Board will convene another meeting next Wednesday, where it is expected to coronate VW's current CFO Hans Dieter Pötsch as the board's chairman. Acting board chairman and former IG Metall union chief Berthold Huber will step down, and prepare his exit from the board. He is expected to be replaced by Jörg Hofmann once he has been  elected union chief in the middle of this month.