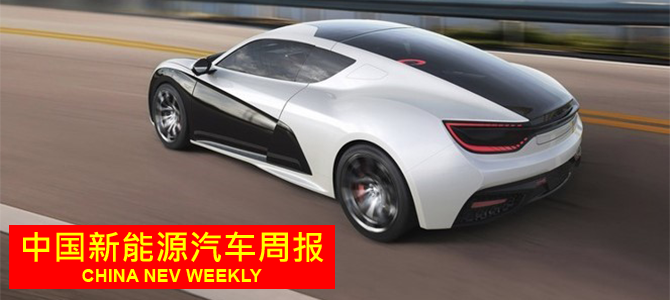 Welcome to the China NEV Weekly, where we look at the latest New Energy Vehicles from China. NEV is an official government classification that includes three kinds of vehicles: EVs, PHEV, and hydrogen cars.
NEVs are subsidized by the central and local government to a maximum of about 90,000 yuan ( $13,570). On top of that, many cities offer extra perks including free license plates and free parking lots.
Chinese automakers are rushing ever more NEVs to the market; to earn money and to get into good standing with the government. Just a few years ago, most of these cars were crap at best, but quality has been improving at an incredible pace.
The current offerings are impressive already, and the future will likely see the Chinese leaving the West behind, electrified by a true technological revolution, and by a fanatically supportive government.
Here is the latest:
JAC iEV7S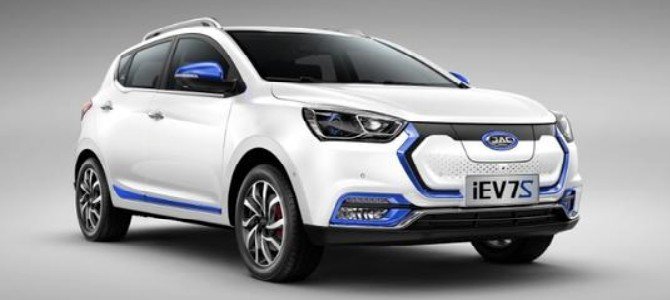 This is the JAC iEV7S, it will be launched on the Chinese car market later this month. Names are something Chinese brands still need to work on. iEV7S just doesn't sound that catchy or hip.
JAC stands for Jianghuai Automobile Corporation, they recently agreed to a joint venture with Volkswagen to make affordable electric cars for the masses, possibly under the Seat name (or maybe not.) The platform of the iEV7S will underpin one or more of the JV's cars.
JAC will also manufacture the electric passenger cars of the new 'startup' NEXTev NIO brand.
The iEV7S is a compact hatchback just over four meters long. It is based on the gasoline-powered JAC Refine SII (names…) It has an electric motor over the front axle with an output of 114 hp and 270 Nm, mated to a 39 kWh battery. The batteries are located under the rear bench and under the floor. JAC claims a range of 280 kilometers.
For this 'base' range, Chinese car makers usually use the NEDC standard, although they rarely say so specifically. There is also a Chinese standard that calculates the range if the vehicle were to cruise at a constant speed of 60 km/h. With that standard the iEV7S would be able to hit 350 kilometers.
Changan CS15 EV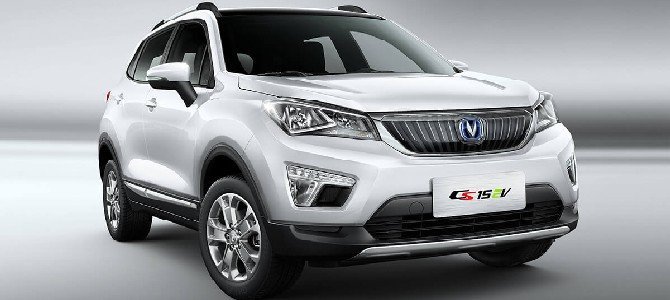 The Changan CS15 EV is a small electric crossover based on the gasoline-powered CS15. It was launched, earlier this week, priced (after subsidies) at 120,000 yuan, or $18,090.
State-owned Changan Automobile is one of the largest car makers in China. It has joint ventures with Ford, PSA (DS-range), and Suzuki. It was once talked about as a possible partner for Tesla, but it turned out as wishful talking.
Their current NEV lineup consists of four cars, all based on exiting gasoline-powered vehicles. Changan, however, is developing a new EV-only platform that will debut sometime in the next few years. Almost every other Chinese car maker is working on similar platforms. The ambitious company announced earlier this month that they will stop selling non-electric cars altogether from 2025.
The CS15 EV is 4.1 meters long. The electric motor hangs over the front axle, and the batteries are located under the floor and under the rear seats. Output is 75 hp and 170 Nm, with a 42.5 kWh battery. Changan claims a range of 350 kilometers, without any further clarification. On their website, they call the 350 "endurance mileage", and that seems to refer to the 60 km/h standard.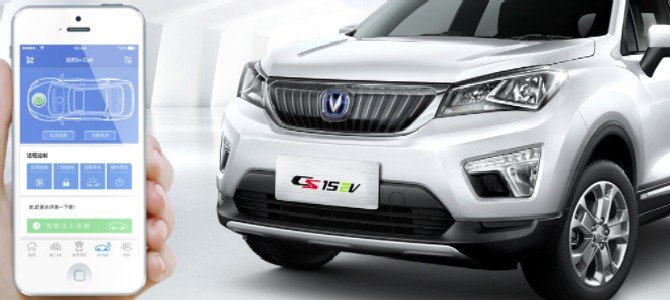 A word on Apps.
Chinese car makers are quite active when it comes to apps. Every new NEV comes with a unique smartphone application that can do all the usual things, like checking battery status, finding charging and service stations, and checking the vehicle's diagnostics. But the apps are usually capable of much more, like finding nearby restaurants and shops, calculating the most energy-efficient route, and giving advice on how to drive more economical.
The latter function matters for just a few in China, as most buyers don't buy an NEV to be green or clean. They buy it for the perks, for the 'high tech', and for the acceleration, which they believe to be faster than of a gasoline engine (true, to about 50 km/h). It is not unusual to see EVs in the city speeding around like a race car, pedal to the metal. Naturally, this decidedly un-economical style doesn't help range.
Besturn B30 EV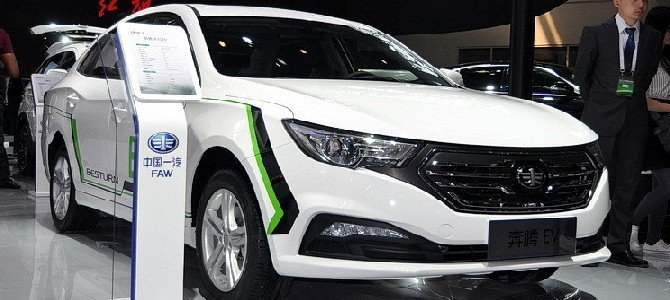 The Besturn B30 EV is a new compact electric sedan based on the gasoline-powered Besturn B30. Besturn is a brand under First Auto Works (FAW), China's first automaker and owner of the famous Hongqi brand. They also have joint ventures with Mazda, Toyota, and Volkswagen.
Besturn is their mid-market brand and it has been struggling for years, mostly because their cars are based on platforms that mix bits of all their joint venture partners, leading to cranky cars that need a lot of maintenance.
FAW however has recently decided that Besturn is going to be their core brand, and no core brand can exist today without a healthy dose of NEV. The Besturn B30 EV is their first electric sedan.
Motor lies over the front axle and has an output of 109 hp mated to a 24.8 kWh battery. Besturn claims a base range of 180 kilometers, and a 60 km/h cruising range of 230 kilometers. Top speed is 140 km/h.
The Besturn B30 EV will hit the market next month.
Qiantu Motor K50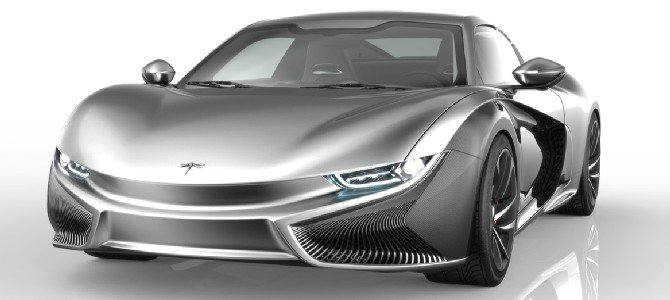 The Qiantu Motor K50 is often called China's first electric supercar. Well, it was when it debuted all the way back in 2014. They have since been overtaken by the NextEV NIO EP9, although that car was developed in Italy and Silicon Valley, whereas the K50 is mostly Chinese.
Qiantu Motor is a brand owned by CH Auto, a Beijing-based design studio turned automaker. Unlike most Chinese NEV startups, CH Auto does not have any obvious ties to any state owned automaker, they go at it alone.
Over the last four years, CH Auto has fine-tuned the K50 step by little step, and delayed market launch time after time. But the company announced last week that production of the coupe version (a convertible is in the works as well) will finally start in June 2018 in their new factory in Suzhou, Jiangsu Province.
Worryingly, the specifications have barely changed over time. What was fast in 2014, isn't necessarily impressive today, let alone in June next year. CH Auto claims a range of 300 kilometers, a top speed of 200 km/h, and a 0-100 in 4.6 seconds. There are two motors; one over the front axle and one over the rear axle, good for a combined output of 408 hp and 650 Nm. That's just good enough…
The Qiantu K50 will be the halo car for the Qiantu Motors brand. They have big plans to launch electric crossovers, SUVs, and sedans, with an annual sales target of 100.000 units by 2020.
More NEV next week.