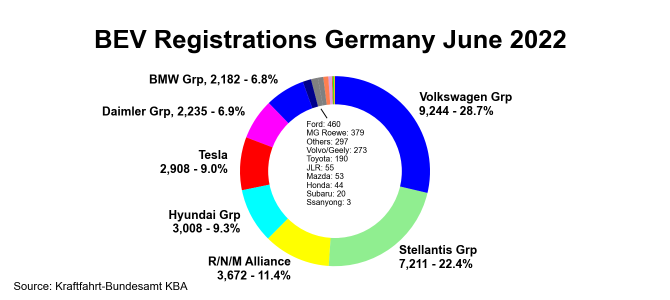 June was a tough month for German car sales, and it was even tougher on wannabe disruptor Tesla. According to data released by regulator KBA, new passenger vehicle registrations dropped by 18% compared to June 2021. At Tesla, the last month of the quarter usually spikes due to an all-hands effort. Not this time. Tesla's registrations in Deutschland cratered by a whopping 35% YOY in June, and that with overall BEV sales only down 3.5%
With that disastrous showing, it is no wonder that Tesla is taking a backseat in June BEV registrations, outsold by dinosaurs such as Volkswagen Group, Stellantis Group, the Renault-Nissan-Mitsubishi Alliance, and Hyundai.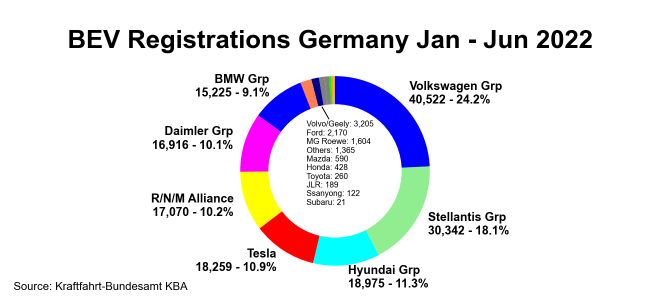 Looking at the first half of the year, Volkswagen Group is strongly in the lead, although it has seen better BEV sales before. The COVID/supply chain/Ukraine crises are taking their toll, but experienced OEMs have been through worse.
Tesla's market share is hovering at around 10%, and they don't seem to be able to break out of that range in a meaningful way.