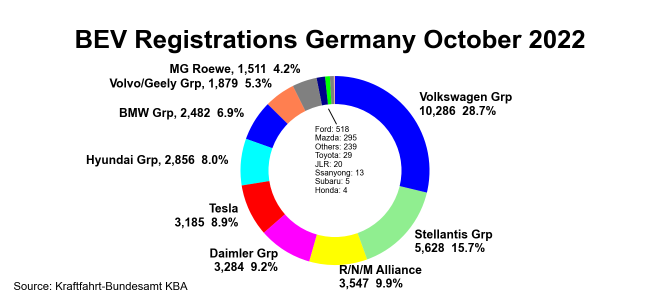 After Tesla's huge end-of-quarter-max-effort in September, the all-too-predictable hangover followed in October. This time around, the withdrawal is not as big as past ones, when Tesla landed close to, or sometimes within the also-rans. This month, Tesla has the honor of leading the lower third.
Also, last month's honor of Tesla having outsold Germany's perennial bestseller, the Golf, was as fleeting as expected. In October, the Golf was back on top. Tesla's Model Y hard-landed in place 40, the Model 3 in place 44.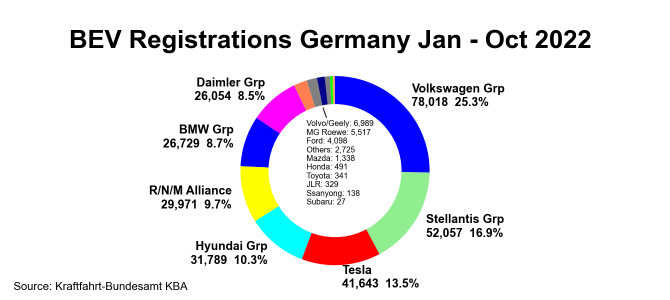 Little change in the more meaningful year-to-date department. Volkswagen rules the battery-powered roost as usual, followed by the BEVs of the amalgamated Stellantis brands.
And why should you care about BEV sales in Germany?
Germany is not only Europe's largest car market, it also is (by far) Europe's largest market for BEVs. Germany also is one Europe's hottest BEV markets. Most of all, Germany has Europe's largest concentration of automakers. If you want an early view of where the EU car market is heading, look at Germany, and don't let yourself be sidetracked by data from Norway.