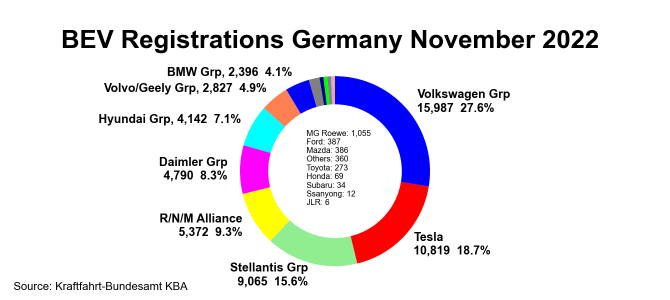 Sales of electric vehicles have been strong in Germany for a while, but in November, it was a veritable BEV-boom. Registrations of new battery-electric vehicles rose 44% in November year-on-year, for a share of 22.3%. Don't get used to these numbers. Come January, Germany's generous BEV subsidies will be a little less generous. It's not so much a run on electric cars, but a run on government money, with a hangover expected for January.
For the month of November, Tesla is in second place behind Volkswagen, but it still fails to disrupt the dinosaurs. More than 80% of all BEVs sold in Germany come from legacy carmakers.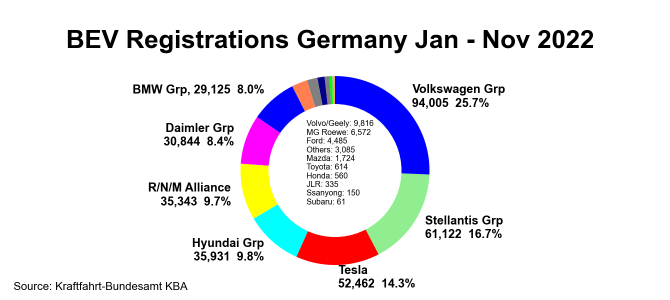 Looking at January through November, we see large chunks of German BEV sales firmly in the hands of large German and French OEM groups.
And why should you care about BEV sales in Germany?
Germany is not only Europe's largest car market, it also is (by far) Europe's largest market for BEVs. Germany also is one Europe's hottest BEV markets. Most of all, Germany has Europe's largest concentration of automakers. If you want an early view of where the EU car market is heading, look at Germany, and don't let yourself be sidetracked by data from Norway.