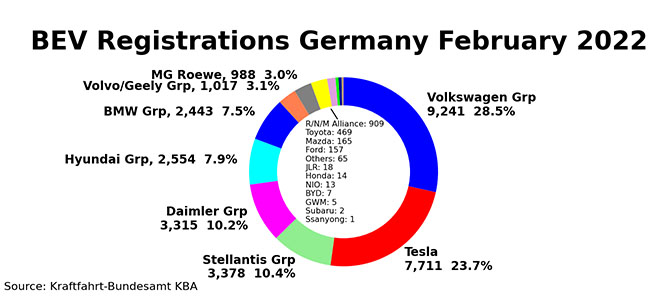 The Dailykanban resumes its monthly review of the burgeoning German BEV market, and we do it by OEM group. This gives a much better picture in a market where some OEMs have more brands than others have models.
Tesla suddenly has captured a big share of the BEV market, but don't get used to it. Due to changes in German BEV subsidies in the new year, local OEMs had pulled every conceivable sale into the last months of 2022, and this needs to be digested. In December, German BEV sales were up 32.2% YOY, in February, the growth dropped to a more sedate 14.7%.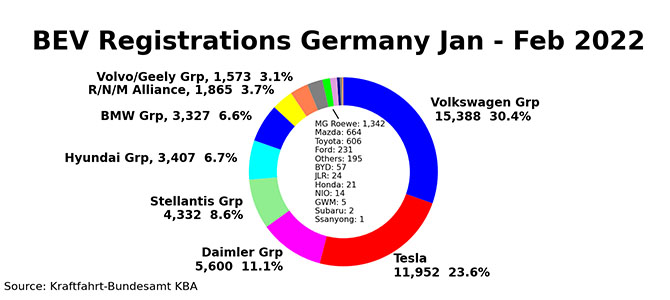 Also of interest: The Chinese are coming. In February, MG Roewe, a brand of Volkswagen's Chinese joint-venture partner SAIC, sold more BEVs in Germany than the Renault-Nissan-Mitsubishi Alliance, formerly proud pioneers in the BEV space. The first BEVs of BYD, NIO, and Great Wall Motors are trickling in, the latter with BEVs named "Funky Cat" and "Coffee 01." Five Funky Cats found a home in Germany so far, and seven Coffees.