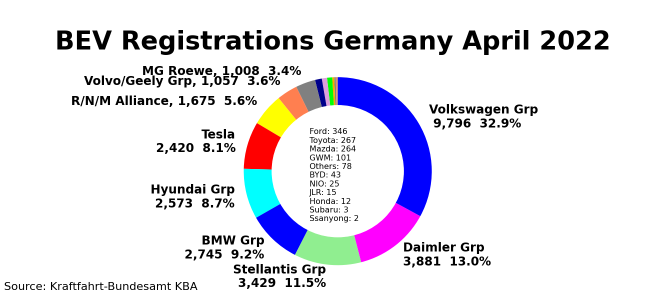 German BEV sales exploded in April, up 34.1% compared with the same month in the prior year. Tesla did not participate in the sudden growth, selling only 2,420 units in Germany during the month. Volkswagen Group shook off the chip-induced cobwebs, and booked every 3rd BEV sold in Germany in the month.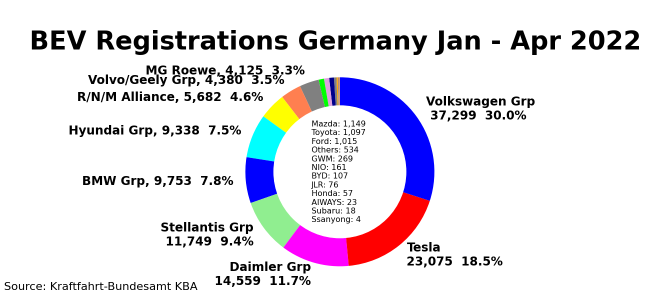 Year-to-date,  with 18.5% of all BEVs registered in Germany to its name, Tesla is looking much better. Note the dismal showing of the alleged Renault-Nissan-Mitsubishi Alliance. The erstwhile BEV pioneer garnered only a 4.6% market share in the first four months. The field of the also-rans is getting crowded, as Chinese OEMs put their toes into the German market, and with Toyota finally reporting somewhat meaningful BEV registrations.
All numbers hard registrations, reported by Germany's regulator Kraftfahrt Bundesamt KBA.