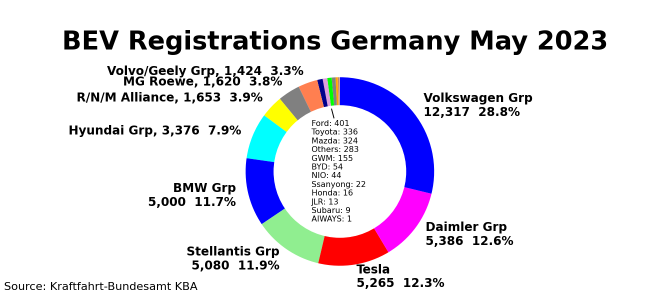 German registrations of new BEV exploded to the tune of +46.6% YOY in May, reaching a share of 17.3%. Largest seller of BEVs in Germany remains Volkswagen Group, surprisingly followed by Daimler, which leaves Tesla in 3rd place.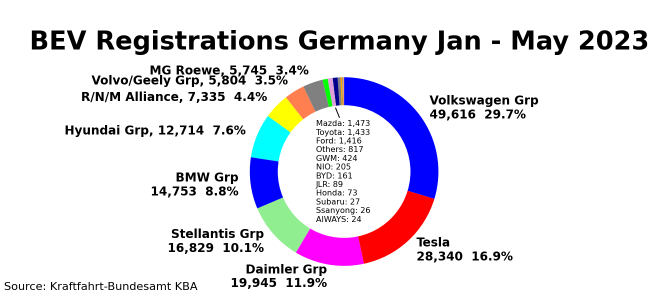 January through May, Tesla is in 2nd place behind perennial Volkswagen Group.
The number of entries into Germany's exploding BEV market is growing by the day.
And why should you be monitoring German BEV sales?  Germany is Europe's biggest car market, and it is home to many large automakers. As goes Germany, as goes EU — eventually.