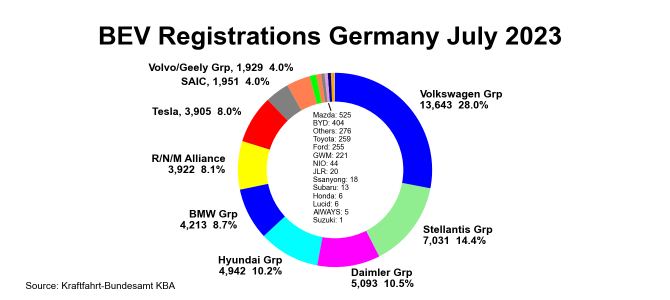 A month after Tesla took the 2nd spot in German BEV registrations in June. the Californian (Texan?) carmaker dropped to the bottom of the ladder in July. The price of cramming everything into the last month of the quarter usually is a massive hangover a month later.
Germany, not Norway, is the place to watch when it comes to EU BEV sales. In Europe's largest auto maker, BEV sales were up a massive 69% YOY in July, besting the 64% jump in the previous month.  One fifth of all passenger vehicles registered in Germany in July was battery-operated.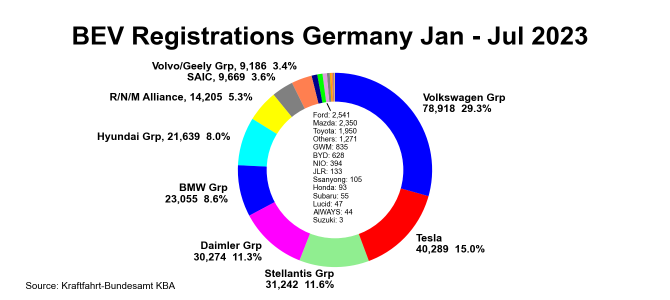 Year-to-date, matters look far less alarming for Tesla. With a 15% market share, it ranks 2nd behind battery-behemoth Volkswagen Group.
And why should you be monitoring German BEV sales?  Germany is Europe's biggest car market, and it is home to many large automakers. As goes Germany, as goes the EU — eventually.