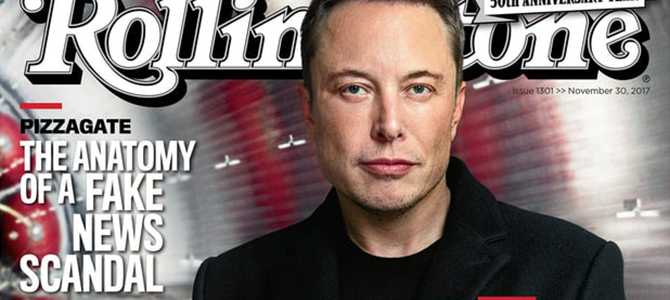 Rolling Stone's recent profile of Elon Musk revealed Mr. Musk's plans to shape the world. But much more than this it revealed how the world has shaped Mr. Musk. The panegyric to this man of genius without limit is more the portrait of the con artist as a stung man.
What Truly Drives Musk?
Perhaps I reveal my own jealous pettiness. Who would not wish to be Mr. Musk?
He has been an innovator on the internet and raced to the lead in electric cars, solar panels, spacecraft, self-driving technology, tunnels, artificial intelligence and human-computer interfaces. In his fans he has the loyalty of thousands. He commands the respect of millions. His is a fortune in the billions. To Big Oil companies he is Shiva the Destroyer, a Juggernaut made flesh. They do not see him as "Iron Man" but as Darth Vader. [ There is more … ]