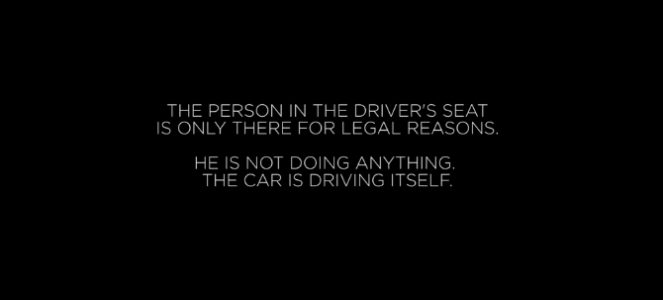 On October 20th of last year Tesla Motors published an official blog post announcing an important development:
"as of today, all Tesla vehicles produced in our factory – including Model 3 – will have the hardware needed for full self-driving capability at a safety level substantially greater than that of a human driver."
Tesla backed up this bold claim with a slick video, set to The Rolling Stones' "Paint It Black," which depicted one of the company's Model X SUVs driving itself from a home in the Bay Area to the company's headquarters near the Stanford University campus, apparently with no driver input. In a tweet linking to the video, Tesla's CEO Elon Musk described this demonstration in no uncertain terms:
"Tesla drives itself (no human input at all) thru urban streets to highway to streets, then finds a parking spot"
After months of negative news about Tesla's Autopilot in the wake of a deadly crash that the system had failed to prevent, the video prompted a return to the fawning, uncritical media coverage that characterized the initial launch of Autopilot. And by advertising a new sensor suite that made all existing Teslas obsolete, the company was able to bolster demand for its cars even as it discontinued the discounts that had driven sales in the third quarter. Like so many of Tesla's publicity stunts, the video was a masterpiece of viral marketing that drove the company's image to new heights… but like so many of Tesla's publicity stunts it also turns out to have been extremely misleading.