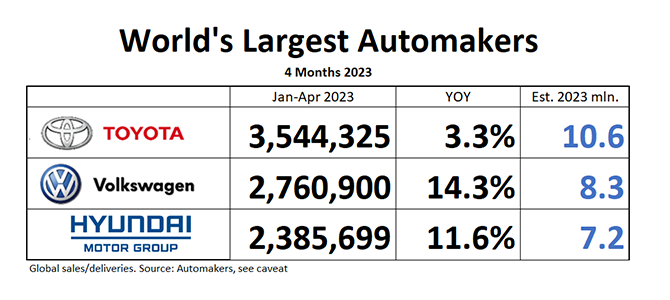 Global automakers are stepping on the gas. First-place Toyota Group celebrates "a rebound from a decline caused by an impact from the tight supply of semiconductors and the spread of COVID-19 in the previous year." In April, its global production was up 8.3%, pointing to increased sales in the coming months.
Volkswagen Group, up 14.3% YTD, is back in the groove. In April, global Volkswagen Group deliveries rose an astounding 39.4% YOY.
3rd-ranked Hyundai Group, up 11.6%  YOY, maintains its robust and steady growth.  Only 375K units behind Volkswagen AG, Hyundai stands a slim chance of passing by the Germans.