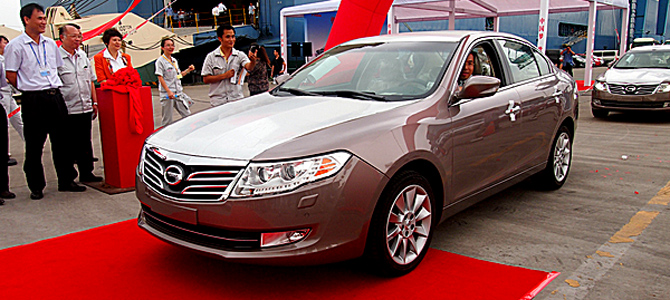 Chinese cars have long been derided as dangerous contraptions that would not stand a chance on the world markets. Graybeard industry insiders warned that that's what they said about Japanese cars back in the Sixties, and that's what they said again about Korean cars a few decades later, and look where they are now. Erudite graybeards sometimes predict that when the Chinese finally turn the quality corner, that process will be much faster than in Japan and Korea.
These warnings are commonly ignored, and – hubris comes before the fall – they will continue to be ignored until it will be too late, yet again. Chinese cars are quickly getting better, they receive stars at NCAP, and today, a usually ignored Chinese carmaker, and a brand with a droll name, did beat reputable global brands in the closely watched J.D.Power 2013 IQS.   
"China's state-owned GAC Motor scored above average in a closely watched quality survey, as home-grown brands narrowed the gap with the foreign marques that dominate the world's biggest car market."
That according to Reuters, which reports that GAC's Trumpchi brand has a 97 score, which, says Reuters, "was better than the average 119 problems and beat global names such as General Motors Co's Buick and Chevrolet, Ford, Nissan and Honda." The Trumpchi GS5/GA5  offerings are based on the platform of the old Alfa Romeo 166, which Guangzhou Auto bought from Fiat in 2009.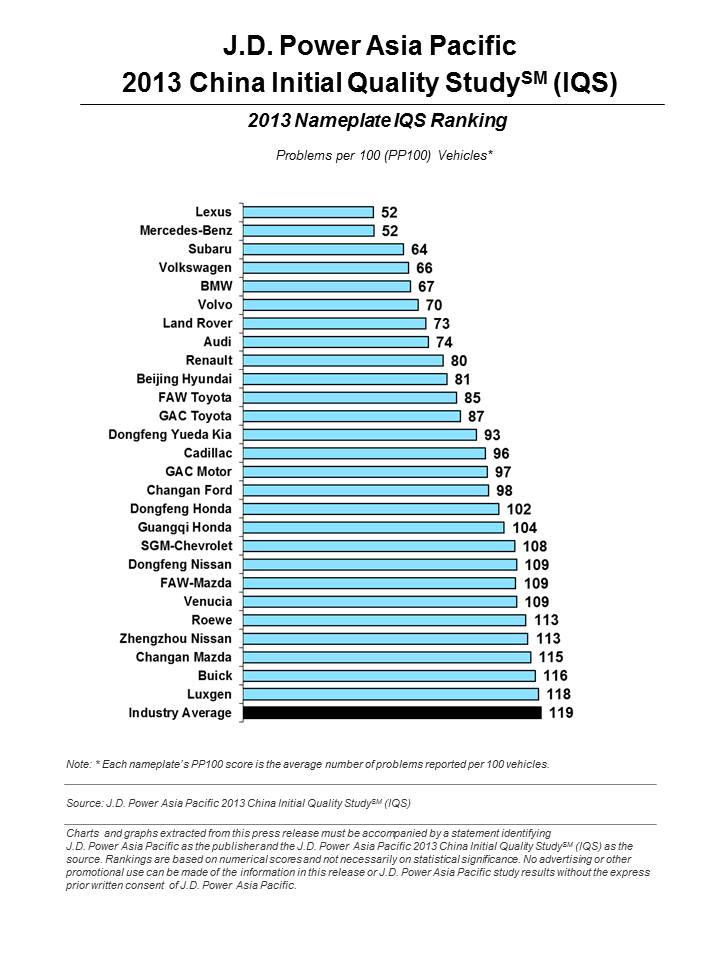 Also up ahead are Chinese brands Venucia, Roewe and Luxgen. Venucia is a "joint venture brand," developed by Nissan's JV with Dongfeng. Roewe is a brand of SAIC, based on dated Rover technologies. Luxgen is a brand by a joint venture between Dongfeng and Taiwan's Yulon.   "Chinese domestic brands achieve tremendous improvement in vehicle quality in 2013," Mei Songlin, J.D Power's China vice president said in a statement.