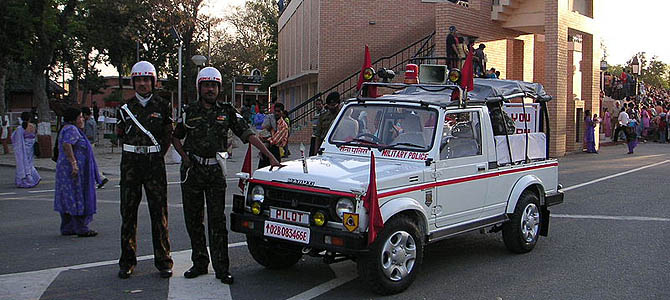 Japan's Suzuki will shift a large chunk of its export operations to India, R.C. Bhargava, chairman of Maruti Suzuki India told India's Mint newspaper, an associate of the Wall Street Journal.  The process should be completed by the end of the next fiscal.  Export headquarters will report to Maruti Suzuki, a joint venture of which Suzuki owns 56 percent. According to the report, exports to the Middle East, Africa, Latin America and South-East Asia will be affected. Let's see what that means.
Suzuki by region
Annual automobile sales, fiscal 2012
Japan
672,000
13%
Total overseas
1,989,000
1.2%
India
1,051,000
4.4%
China
253,000
-14.6%
ASEAN
188,000
56.0%
Europe
149,000
-12.0%
Pakistan
86,000
-13.0%
Others
262,000
-4.3%
Source: Annual report
This table shows Suzuki's global auto sales and their performance as of the end of last fiscal, i.e. by March 31, 2013. Perusing this table, the shift affects "ASEAN" and "Others," or roughly one-quarter of Suzuki's overseas business. In the meantime, Suzuki's U.S. division declared bankruptcy.  Sales in Europe have decreased 4.5 percent for the current year. Sales of Suzuki China were down 9.4 percent in the first 11 months of this year.
With the ASEAN countries (Indonesia, Thailand, Malaysia, Singapore, Philippines, Brunei, Vietnam, Laos, Myanmar, Cambodia,) the plum of Suzuki's overseas business, and currently one of the world's hottest car markets is shifted to India.
In India, the business enjoys low wages and a cheap currency. The Indian rupee lost some 13 percent this year against the dollar, and retreated some 30 percent from its 2011 highs.  The yen famously lost some of its value, but is still too expensive compared to world currencies.
It also can go the other way. "The main risk comes in the form of currency movements when you are looking to develop new markets. It exposes you to a lot of volatility. We need to study this very carefully," Bhargava told the paper.
With its focus on India that, along with Thailand, turned into an export hub for Southeast Asia, Suzuki concentrates on a hot region, where small cars are big. However, other makers have noticed this also.  India also is not the most stable region. The violent strikes of 2012 that left one manager dead and more than 100 injured and kept its Indian plant in Manesar closed for more than a month are still an open sore. Last July, workers went on a hunger strike to protest the jailing of colleagues.