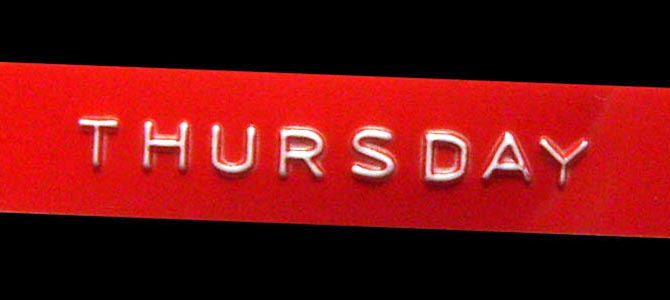 GM puts two engineers on paid leave in wake of mass recall -DetN: General Motors has placed two company engineers on paid leave in the wake of an internal investigation into the company's recall of 2.6 million vehicles for ignition switch defects linked to at least 13 deaths and 32 crashes.
US Congress turns GM probe focus to engineers, considers legislation – Reuters: U.S. lawmakers investigating General Motors' slow recall of 2.6 million cars are zeroing in on engineers and others who may have been aware of problems with ignition switches linked to at least 13 deaths.
Toyota unveils new generation of fuel-efficient gasoline engines – Automotive News: Toyota has unveiled two fresh fuel-efficient power plants that will underpin 14 new engine variants to be introduced globally through next year.
US: Ford's Focus remains top selling global nameplate – Just-auto: Ford said its Focus remained the world's best-selling vehicle in 2013, according to its own analysis of Polk new vehicle registration data from IHS Automotive.
Hyundai Continues to Study Genesis CUV; Plans U.S. Product Blitz – Wards: A Genesis CUV would sit on the same showroom floor as Hyundai's existing Santa Fe CUV, which could make the former a "much more difficult sale," the U.S. CEO says.
The secrets of Mercedes' dominant new F1 engine – Autocar: The pace of Mercedes-Benz's new-spec Formula 1 powerplant has got rivals worked up, but the manufacturer is simply reaping the benefits of its clever thinking.
Tesla's Lightweight Solution to Preventing Model S Fires – NY Times: The automaker's "triple underbody shield" includes a titanium plate, but it does not turn the vehicle into an all-terrain tank.
Indonesia's Low-Cost Green Cars Cause Policy Stir – Wards: The LCGC policy was launched last year as a way to bring more affordable cars to Indonesia's consumer class. But buyers are filling up with subsidized fuel, and that's seen as potentially damaging the vehicles and taxing the country's treasury.
US: GM being fined $7,000 a day over missed NHTSA deadline – Just-auto: General Motors is racking up fines of US $7,000 a day for missing a 3 April deadline to provide information about its recall of 2.6m cars for defective ignition switches, the National Highway Traffic Safety Administration said.
Range anxiety is still a big problem in electric cars – Autocar: While we're encouraged to embrace the use of electric cars, they remain an impractical solution, even for relatively low-mileage round trips.
GERMANY: Macan expected to boost Porsche sales further – Just-auto: Porsche sold more than 38,500 vehicles worldwide in the first three months of this year, up from 37,009 in the first quarter of 2013.
New UN-ECE test procedure to better reflect real-world driving – ACEA: ACEA welcomes the development of the new World Light [Vehicle] Test Procedure (WLTP).
US: Senator calls on GM chief to back rental recall legislation – Just-auto: General Motors chief Mary Barra has been asked to endorse legislation to keep unrepaired, recalled rental cars off the road.
10 Best Used Cars Under $8,000 Named By KBB.com – Wards: Shoppers in the market for an affordable used car can see the models recommended most in the 10 Best Used Cars Under $8,000 by the expert editors at Kelley Blue Book www.kbb.com.
Best car deals: Ford Fiesta, Mazda MX-5, Audi A3, Audi A6 – Autocar: The best new car deals and new car leasing offers of the week, including discounts on the Ford Fiesta, Mazda MX-5, Audi A3, Audi A6 and Nissan Qashqai.
Peugeot Exalt concept revealed – plus exclusive studio pictures – Autocar: New five-door luxury saloon concept features bare-metal styling and hybrid powertrain, will make its debut in Beijing next week.
BMW Outpaces Its Rivals in Sales – WSJ: German luxury auto makers were upbeat about the outlook for sales this year as BMW turned in record sales for the month of March.
India-made Ford EcoSport gets 300 different parts & stronger structure for Europe – Indian Autos Blog: The made-in-India Ford EcoSport will begin deliveries in Europe starting from June this year.
VW Orders Stop-Sale of 25,000 Vehicles – thedetroitbureau.com: In the midst of the GM ignition switch debacle and Toyota's $1.2 billion fine, automakers clearly have the safety jitters. Add VW to the list, the maker ordering a stop-sale of 25,000 vehicles due to potential engine fires.
Toyota, GM cases could usher in era of big recalls, increased scrutiny – Automotive News: After Toyota and GM were criticized for dragging their feet before calling back defective models in recent years, automakers are accelerating safety actions.
2015 Chevy Tahoe LTZ: Nimble ocean liner – DetN: The LTZ is Tahoe's flagship. Its interior is bigger than most Manhattan apartments. Yet its athleticism defies the land yacht stereotype.
Inside and out, new vans deliver – DetN: Believe it or not, vans can be fun. With automakers upgrading the visual and practical appeal of their passenger and commercial vans, consumers with big families and small business owners are in for a treat.
Internet has changed auto sales game – DetN: Back in the days when President Ronald Reagan was staring down the Soviet Union, buying a car was often a prolonged process requiring considerable patience and mental endurance from both buyer and salesperson.
Brighton parts 'graveyard' helps resurrect classic Broncos and Ford pickups – DetN: In the summer of'65, Ford introduced a new vehicle that the automaker said was neither a car nor a truck. Instead, said Ford general manger Donald Frey, this new vehicle, the Bronco, 'combined the best of both worlds.'
Mercedes Set to Debut Concept SUV in Beijing – thedetroitbureau.com: Mercedes-Benz is intent on filling every possible niche in the luxury car market. And we'll get a hint of what's coming next when the Concept Coupe SUV makes its debut in Beijing this month.
GM seeks NASA help in recall review – DetN: General Motors Co. has asked a special team at NASA to review whether 2.6 million recalled General Motors Co. cars are safe to drive with only an ignition key, two people briefed on the matter said Wednesday.
GM forecast darkens amid recall woes – DetN: The fallout from the General Motors Co. recall of 2.6 million cars linked to ignition switch problems is growing, as some Wall Street analysts raise broader concerns about the Detroit automaker, sending its stock to its lowest level in more than nine months.
UAW wants Tenn. governor, Sen. Corker to appear at Volkswagen NLRB hearing – DetN: The United Auto Workers union on Wednesday subpoenaed numerous prominent Tennessee politicians and anti-tax activist Grover Norquist in its effort to convince the National Labor Relations Board to overturn the results of a organizing election in February.
Congress turns GM probe focus to engineers, considers legislation – Reuters: U.S. lawmakers investigating General Motors' slow recall of 2.6 million cars are zeroing in on engineers and others who may have been aware of problems with ignition switches linked to at least 13 deaths.
Mini Clubman Cooper S undergoes Nürburgring test – Autocar: The Clubman Cooper S will be the biggest Mini yet and will spawn a high-performance Cooper S variant.
Ally raises $2.38 billion in IPO priced at $25 a share – Automotive News: Ally Financial raised $2.38 billion in its initial public offering after pricing the shares at the bottom of the proposed range.
Last of Corvettes pulled from sinkhole in Ky. museum – DetN: The National Corvette Museum said Wednesday that it has recovered the final Corvette — the eighth vehicle — that was swallowed by a giant sinkhole at the Bowling Green, Ky., museum in February.
Ford engineers educating consumers on aluminum F-150 – DetN: Pete Reyes, the chief engineer of Ford Motor Co.'s next-generation F-150, worked five years on the aluminum-body pickup, starting with secret lightweight mules of the current truck model in 2009 and ending earlier this year with the 2015 F-150's debut at the Detroit auto show.
In Ford's five-year effort to strip weight from the 2015 F-150 pickup, some ideas were considered just too big of a stretch, chief engineer Pete Reyes said today.
General Motors Co.'s Cadillac brand has surpassed Toyota Motor Corp.'s Lexus lineup as having the highest customer satisfaction with dealer service, according to the J.D. Power & Associates U.S. Customer Service Index Study released Wednesday.
The UAW better be careful what it wishes for.
Tron-style design for new Mini art car – Autocar: New Mini gets Tron-style artwork – only 56 will be made, following its New York motor show debut next week.
CHINA: BMW rolling out 'horsey' 7 Series – Just-auto: BMW's Chinese joint venture with Brilliance has launched the 7-Series Horse Edition to celebrate – what else – the Chinese Year of the Horse.
GERMANY: Opel model push reaps rewards – Just-auto: Opel said its recent model offensive has been a "huge success" in Europe as the brand achieved 6.7% market share in the region, its highest since June 2011.
[Want more news? The Daily Kanban Newsbot works for you 24/7.]