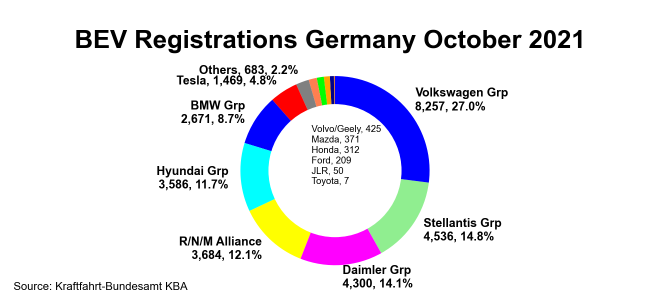 Tesla wants to disrupt legacy auto. However, away from the stock exchange, Tesla can't keep up with the established dinosaurs. Especially not on their German home-turf. In October, Tesla was outclassed in German BEV deliveries by all major OEM groups.
According to data released by Germany's transport regulator Kraftfahrt Bundesamt, BEVs have gained an impressive market share of 17% in Germany, but Tesla fails to capitalize on the BEV-boom. With Tesla's factory in Grünheide near Berlin approaching completion (albeit without a final building permit) grabbing larger chunks of the German BEV market is important for Tesla.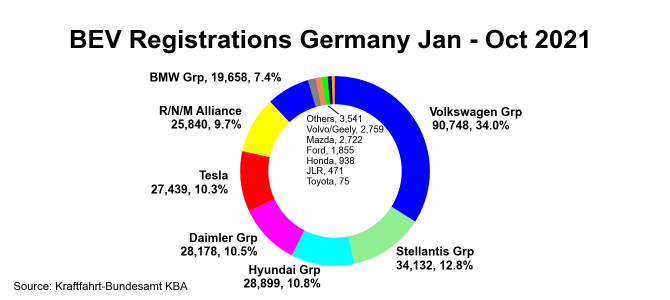 Year-to-date, Tesla is hovering at around 10% of the German BEV market. It is dominated by the German Volkswagen juggernaut. Interestingly, Germany's best-selling BEV in October was neither a Tesla, nor a Volkswagen. It was Renault's Zoe.